Jeffs Staging Consultation Included With All Listings
When you get ready to place your home on the market for sale it becomes a product. Just like any product on the shelves at your local store it has features and benefits, pluses and minuses and there are other products to compete with. To gain an edge in your marketplace you MUST be priced right and look better than the competition. Sometimes it's difficult to think of your home as a mere product, but it helps to think that way in order to get top dollar for your home and sell it in a reasonable amount of time. This is exactly why all Jeff's listings are toured by a staging professional.
Home Staging is NOT decorating, fluffing, interior design or redesign. Instead, the goal of staging a house is to make it appear larger, brighter and more inviting by detailing, de-cluttering, depersonalizing and neutralizing to appeal to the masses so potential buyers can "see" themselves living there. It is Jeff's Team's TOP goal to get you the most money for your house, and that is why we include a staging consultation with all of our listings as a part of our service to you. Staging = Top Dollar for your home. You want that and we want that. Here is how it works.
Our experienced staging consultant knows the special boost your property needs to sell. The way you live in your home and the way you market and sell your house are two different things. Professional staging consultations cost between $250 and $600, depending on the size of the home. Because the the Jeff McIntyre Real Estate Sales Team understands the importance and value in staging, they absorb all costs involved in your staging consultation.
During your staging consultation, our staging expert will tour your home, traveling room-to-room, to understand the current condition of your property. She is trained to work with a seller's budget and timeframe and will recommend setting aside any extra artwork and knick-knacks you are not currently using to see if she can work with what you already have, rather than purchasing anything new. The initial consultation should only take about a half hour.
After the stagers' initial visit, she will deliver a detailed report, with recommendations on how to stage your property to get top dollar in the least amount of time. Her suggestions can range from rearranging furniture, re-purposing a room and painting to simply adding artwork and knick-knacks to create a pop of color to draw buyers into a room. Most reports will include a minimum of 10 recommendations to improve the salability of your home. The top 5 recommendations will be our focus moving forward in preparing the home for sale.
To expedite the staging process, Jeff will follow up providing a list of recommended vendors to tackle the items listed in the report. These vendors are Jeff's tested and approved. You, of course, can use whoever you would like. However, we have worked with these individuals and companies repeatedly. Aside from knowing and trusting their work, they continuously provide us with excellent service, are reasonably priced and, most importantly, they help us get clients to the closing table.
Cleaning and removing clutter is the foundation of successfully staging a house to sell. No matter how much pretty stuff you move into the home, it won't look attractive unless it's sitting on a clean stage. Plus, homebuyers want a house they can immediately move into. All Jeff's listings are highly recommended to be professionally "real estate" cleaned before they go on the market. This isn't just an ordinary clean; it is a deep, market ready, q-tip clean. You would never place your car on the market before detailing it, right? Well, cleaning your house to sell is like detailing your car. It really needs to be THAT clean.
The Jeff McIntyre Real Estate Sales Team sells listings in an average of 31 days for 97% of list price. Our success didn't happen overnight. Instead, it stems from investigating, researching, practicing and fine-tuning our system for selling your home. We know what works and staging plays a critical role in selling your home at top dollar in the least amount of time.
As soon as you know we are the right team to sell your home, we will get the staging process started for you!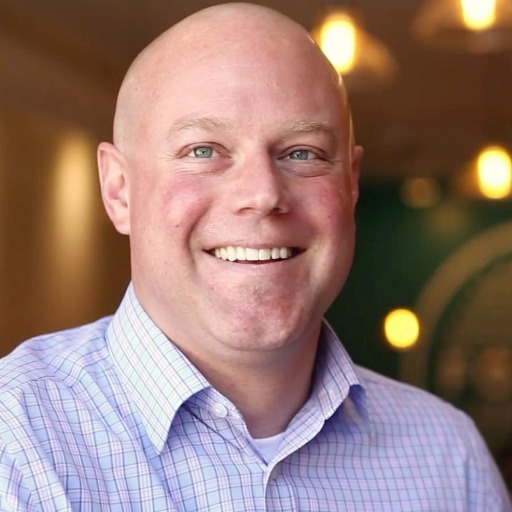 For nearly 15 years Jeff has served the Greater Shiawassee Area through his real estate business and volunteering his time. Recently Jeff acquired his broker's license and along with his wife Missy,....